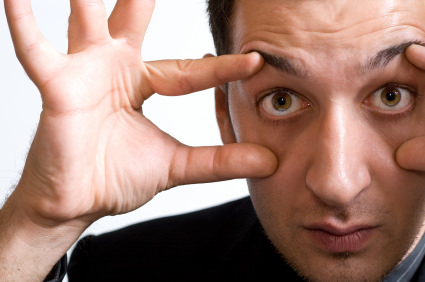 I recently come to a realization and it makes me feel like an ass. When looking at profiles with Anne, I had dismissed a few couples out of hand after seeing pictures, specifically pictures of the man. I had dismissed these couples. Me. Based on pictures of the man. At the time it didn't really register that what I was doing. I know Anne knew why I had dismissed them, but consciously I don't think I did, at least not at the time.
That isn't the worst part though. This next part really makes me feel horrible now that I actually understand what was going on in my brain. Anne and I were having dinner with two other couples. Afterwards, I told her I was put off by one of the men. At the time I totally honestly believed he was just overly flirty or doing something outside of my comfort zone. He was not any more or less flirty than anyone else that evening. However, now I see that I just didn't think he was good enough for Anne. He is a extremely nice and cool guy, but physically, he is a larger guy. And that was it right there. I didn't think he was attractive enough for my wife. I almost feel sick to my stomach just admitting all this. That is how terrible I really feel about it now that I see it clearly.
Anne and I are traveling this road together. Everything needs to be done within the confines that we laid down for ourselves. Our relationship is of primary importance, always. This is the basic premise I have used for figuring out what is and what is not all right. However, that in no way applies to this situation. This is clearly some over aggressive alpha male bullshit which, if you ask anyone that knows me, that is certainly not me. I personally think I am one of the most passive and laid back people I know.
I can understand wanting the best for her. But this was not the same. This wasn't me wanting to buy her the best dress we can afford. It was me wanting to protect her from something that, quite frankly, she didn't need protecting from. It is one thing to say, "That guy has got track marks on his arms. I don't think it is safe to play with him." But this was me essentially saying, "That guy is a little out of shape. I don't think you would enjoy him." That is not really my call. I can not, should not, and will not tell my wife who she can or can not play with if it falls within the bounds of our rules unless her and our safety is at stake or perhaps if the rules are too lax in some respect. However, this doesn't fall under either of those.
I realize that I need to be completely comfortable with both what she is doing and what I am doing. Otherwise we shouldn't proceed. I just don't think that this should make me uncomfortable. Honestly, this realization has made me take a good long look at myself. It has rattled me quite a lot and made me wonder how well I really know who I am. This journey is turning out to be quite interesting indeed.
Of course, when I told Anne all this she simply replied, "I figured that is what it was, but I thought I would let you work it out."
Thanks, Dear.