That Swingset mailbag we all know and love was getting pretty full of listener questions. And since there is always a swing available on the Swingset, Dylan and Ginger invited Bex Caputo and Kevin Patterson to share their wisdom. The foursome takes on questions about mono-polyam relationship sustainability, supporting your partner's dating life, and finds time to catch up about some awesome life updates.
We answer a listener voicemail on internalized feelings of guilt and shame, then proceed to answer the following emailed in questions:
Question 1:
I am half of a swinging/polyamorous couple. I have a fantastic dating life and want my husband to too! For some reason, he won't put himself out there because he said he feel like a creeper. He is, I think, overly respectful in that he thinks the not cool "single guy" baggage applies to him and it just isn't true. How can I get him to get out there? He will make a woman or some women in addition to me very happy.
Question 2:
We have been open for two years and have recently decided to be polyamorous. My husband will be remaining monogamous, but I feel I am my truest self if I am polyamorous.

I have been in a friends with benefits type situation with someone I now have strong feelings for. He is monogamous and I am unsure if he would be willing to date me. How do I go about talking to him about this?

I guess my question is, is a mono-poly relationship sustainable?
Help support Life on the Swingset continue to make podcasts, and put on live panels and shows into the future! Throw us a dollar (or a few) each time we release an episode on Patreon! Your support will get you invited to a private chat with other Swingsetters, and give you the opportunity to join live podcast recordings, and listen to episodes commercial free, and with outtakes!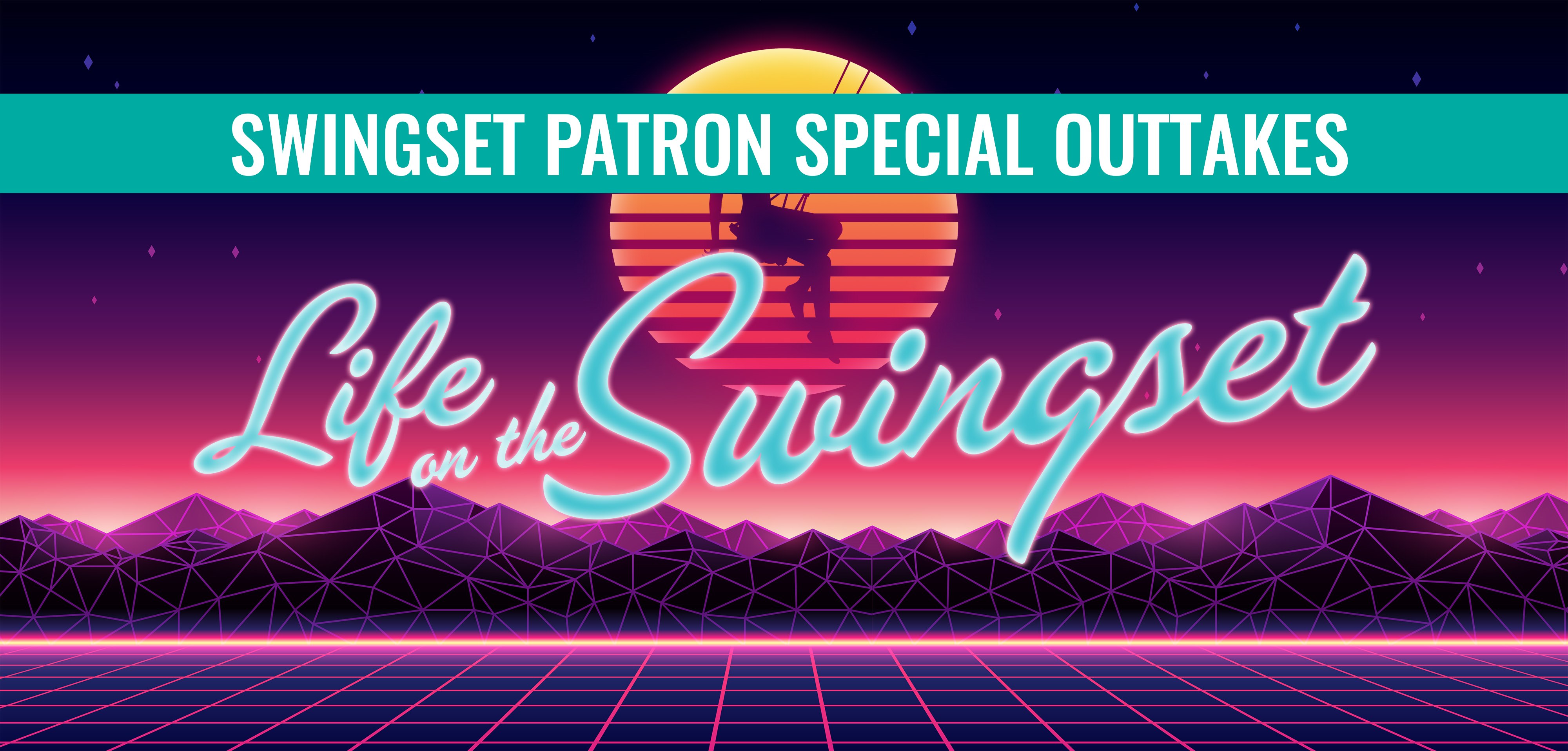 Leave us a comment on this post or at contact@lifeontheswingset.com or leave us a voicemail at 573-55-SWING (573-557-9464).

Our Triad Sex Toys review of the Geeky Sex Toys' Dildek featured the song L O V E by ローマンRoman off the P A L M S ( D E L U X E ) album.
This track is licensed under the Creative Commons Attribution 3.0 Unported (CC BY 3.0) license.