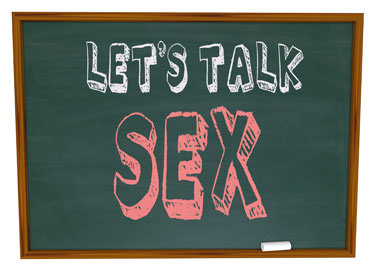 Shortly after returning from Open SF, the non-monogamy conference held in San Francisco this past June, I found myself hungry for more. Not just more of what happened outside of the sessions (if you're unfamiliar with that story you can read about it here) but more of the actual conference experience. I learned so much from the sessions I attended at OpenSF and made connections with people who I hope are long-lasting. It also made me take a good look at where I was headed and sex education was figuring in strongly. I felt that if I was going to continue to write I needed to expand my knowledge base and do some networking. Finding out the CatalystCon would be held in Long Beach, literally across town from me, presented me with an opportunity I just couldn't miss.
There was so much excitement building up online for CatalystCon. Everyone was just abuzz. Several twitter friends looked forward to meeting in person and we sent excited tweets to look for each other there. It was nice to feel more comfortable about appearing in public. I hadn't met anyone before OpenSF and was nothing more than a faceless avatar to everyone. My avatar is still faceless but this time I was armed with business cards, a nametag with my twitter handle on it and the comfort of knowing a small handful of people. Now I was ready to meet everyone even though I was still a little terrified to break the ice. I did have one problem. I'm in a Japanese dance group and our biggest performance of the year coincided with CataystCon. Determined to make it to the conference I decided to juggle both.
I missed the Pleasure Chest Gloryhole party on Thursday because I had a family event I had to attend that night.  Photos posted online made it look like one hell of a party. The reality of attending a local conference is that real life doesn't stop so I started the conference half way through the opening reception. I had a moment of panic when I arrived and couldn't find a familiar face. Instead of backing away I pushed through it and went to the first empty seat I could find.  I wound up sitting next to and meeting Gabriella Cordova, the founder of Sex Positive LA a meetup group I had been meaning to join for quite some time. We had a nice conversation while waiting for Maria Falzone to be introduced. Maria was hilarious and brutally honest which I thoroughly appreciated and loved. The opening plenary followed this where words from the panelists rocked my world. After the plenary I caught up with the familiar faces from OpenSF. Talking way past midnight was probably not the best way to start a long exhausting weekend but was definitely worth it.
Saturday started bright and early in the exhibitors hall. I checked out the vendors while grabbing some coffee and free porn. Deciding on sessions was really hard. In reality I wanted to go to all of them. I missed two sessions mid day, as I had to run out to rehearsal.  But I made it back for one last session followed by Ducky Doolittle giving her "Girl Gasms" talk. Ducky made learning fun with the funniest female anatomy demonstration. I was also one of 10 lucky winners of the Aneros Evi kegel workout/ g-spot stimulator. Can't wait to try that out!
I had dinner with a fabulous group of women most of whom I had only known online before the conference. We shared our stories, got to know each other better, laughed wholeheartedly and looked forward to keeping in touch. They took me along with them to the Smitten Kitten party upstairs. At first I felt that familiar fear of a room full of people I didn't know.  I quickly got over it and managed to meet a number people at the party. It was hard to tear myself away but I really wanted to see the documentary screening.
I'm glad I went to see the documentary How to Lose Your Virginity. The movie touched me not only because of my own experience but also as a parent with a daughter. I highly recommend it. I stayed for the Q&A afterward so I missed going to Ducky Doolittle's Dirty Bingo. It sounded like so much fun! Dirty picture bingo cards combined with Ducky's hilarious sense of humor I'm sure made for some side-splitting fun. I heard there were some awesome prizes to be won too. Instead I made my way to Bawdy Storytelling led by Dixie De La Tour. Allison Moon, Rachel Kramer Bussel, Carol Queen, Sarah Dopp, Sex Nerd Sandra Daugherty, Meghan Andelloux and Reid Mihalko told personal stories that started with the theme of catalyst. I laughed so hard my throat was sore by the time it was all done. I'm hoping Dixie can bring Bawdy to LA.
The rest of the evening consisted of long conversations at the bar in which we discussed how our experiences at the conference validated our work. We didn't need to have an office, do workshops or speak in a classroom to have a positive influence as a sex educator. Even sharing of personal stories is a form of education. It was an emotional ending to a full day but in the best way possible. We still had one day left.
Sunday was tough as I hadn't left the hotel bar the night before until 2am. I had to get up early, do performance makeup and hair then speed to the conference. I bought my Scarleteen fundraiser tickets, grabbed more coffee then headed into Sex in the Media. Then I had to run out again to the performance. I'm still amazed that with lack of sleep and all that was being filled into my head at these sessions that I could remember how to dance these two complex pieces. I wasn't really enjoying it though; as I was worried I would miss the closing plenary. I ran off stage, changed quickly and ran back to the hotel.
I made it for the last half of the closing. John Stagliano, along with Constance Penley, PhD and Allan Gelbard, Esq., talked about obscenity and first amendment rights. The conference ended with Dee Dennis thanking all who worked on the conference and those who attended. The winner of the Scarleteen fundraising raffle was chosen. Those who hadn't already left went down to the bar to say goodbyes or celebrate the end of a successful weekend. I spent that time in deep conversation with Lidia-Anain. We shared our cathartic moments and talked about how we were moving forward on our paths. She gave me some great advice and I left feeling like I had a bigger journey ahead of me than I ever expected.
The definition of catalyst as something that provokes or speeds a change or action was definitely an excellent way to describe the effect of the weekend. I found myself describing to a couple of people how I started out the year poised on the edge of a hill just needing that nudge to start my way down. Instead my experiences at OpenSF felt like being whacked into forward motion. CatalystCon really showed me that things are moving faster than expected. I have to go with it, though, knowing that I've got some great support around me.
So here I am going that way real fast and hoping when something gets in the way I remember to turn. I'm looking forward to expanding my education this year and attending as many conferences and classes as I can. I'm also excited about attending CatalystCon next year. Not sure where down the path I'll be but I'm looking forward to finding out.