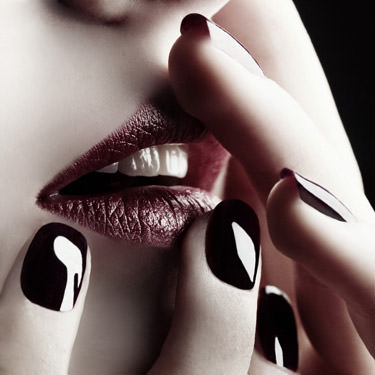 A few months ago, we were both surprised to find that we were extremely turned on by the idea of a full swap. Initially, the concept of full-on sex with someone else was a little intimidating and not quite an option for us. It wasn't off-limits to discuss, but neither of us were quite comfortable with the idea just yet. As I grew into my own sexuality, I realized that I had a desire to try out another dude. I'd only ever had sex with Mr. Softy and had no idea what it would be like with someone else. And, as we got more and more into soft swap, we realized that we both enjoyed seeing the other with another person. A lot.
We'd been attending several parties and club takeovers and had a fairly regular group of people that we at least recognized from the web and a smaller group of people that we had actually played around with a little. Our comfort level was rising and we were much more confident when chatting with other swingers to see if we clicked. We met a very fun couple that we really hit it off with. They were down-to-earth, funny, and very playful at parties, which was a huge turn on. We'd already had several steamy nights with, let's call them The Friskies, when we brought up the idea of a full swap. They were fun, playful, and experienced, but not pushy. He had a sense of humor I really enjoyed, sarcastic and dry. She was smart, super-cute, and oozed sexuality. One night Mrs. Frisky was dressed so enticingly that she drove a group of cops absolutely crazy every time she walked by them their table. We decided that they should definitely arrest her so that we could see her in handcuffs. We chatted with them often and sometimes grabbed dinner and a drink before parties. We got along great. Perfect fit, let's do this!
We all headed to a party at a local club one weekend that just happened to be a few blocks from our apartment. (The advantages of living in a city!) We chatted, mingled, and as the night wore on started playing around a bit. I whispered to Mr. Softy that I thought tonight was the night to go for it. The two of us had already had a great discussion about our feelings, turn-ons, turn-offs and were ready to go. We even ordered a big bag of condoms from Amazon. We knew the Friskies were up for it as well. They had just had their first full swap experience a few months before and let us know that they were open if we were.
So, I took Mr. Frisky's hand, Mr. Softy grabbed lady Frisky and we made our way to the coat check. My least favorite part of going out to swinger parties is walking through the bar full of regular people to get out the door. I'm always nervous about running into co-workers or acquaintances who will see me being friendly with another man (or woman) and spread the news. I was so confident and uninhibited that night that I think I could have run into my grandma and not blinked an eye!
We headed back to our place and the ladies jumped right in and began to fool around. This time, instead of Mr. Softy by my side, it was Mr. Frisky. This was an extreme turn-on and I realized right away that this was the right decision. I could look across the bed and see my guy kissing and caressing someone else while feeling the sensations of a new set of hands and lips on me. I could make eye contact with Mr. Softy, smile, and communicate. We were doing it together, and it was great!
The actual intercourse part of the evening was somewhat of a let-down for me. I assumed my first experience with another man would be extremely intense because of the newness of it all. But, it wasn't as mind-blowing as I expected. I'm not sure why I thought a new penis would feel much different from my own husband's, but it didn't! It was surprisingly familiar, actually. The parts I enjoyed the most were the build-up, the playing, the teasing, the touching. Sex with Mr. Frisky wasn't bad by any means, but it wasn't exactly the explosion of pleasure I'd hoped for. That being said, I still think it was a great night and don't regret the decision we made at all.
Another surprising realization was how much I enjoyed seeing my husband with another woman. Who knew?! It was a huge turn-on to see (and hear) Mrs. Frisky enjoying my guy so much. It made me enjoy sex with her husband even more.