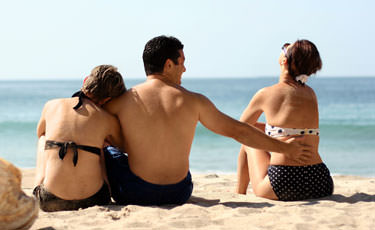 I have seen a few people in my years of being Poly who say or infer that they have a constant need to be told they aren't being replaced. This tends to be a recurring problem with some newbies or people interested in exploring what the non-monogamous life is all about.
If you're questioning your belief in the lifestyle you want to lead, that question is something you need to understand before moving forward. But if you have been Poly for a long time and/or consider yourself sure about your place in the lifestyle, this is certainly not something that should be a requirement or habit. Honestly if you can't understand the concept of this, I am not sure that you are truly Poly or perhaps, you are not meant to be Poly.
There are always circumstances in relationships where someone can legitimately make you ask this question. But in most cases, it is rare for you to be replaced by someone else in your partner's life if they are truly Poly at heart.
You are unique. No one is just like you or can provide the same things you can. Even if there is a specific dynamic to your relationship that is also in your partner's relationship with another, there is always something else you are providing, a kind of love you give that is all your own. You can not be replaced. I don't care if someone breaks up with you and starts to date someone else, YOU can not be replaced. There is no one out there just like you in order for that to happen.
A part of being Poly is knowing this about yourself, so that you are secure in your place in the lifestyle. You need to be comfortable with knowing what you provide to the people in your life. You may even provide something different for each relationship you have. It all depends on the dynamic of the place you have in each person's life. But having a constant need to be told you are not being replaced means there is no solid confidence in yourself, your relationship or with the person you are with. And that is something to be considered that needs to be addressed. It's a serious trust issue no matter where the lack of trust comes from.
But beyond knowing you are unique, being Poly is knowing that one person can't be everything for you for the rest of your life. Knowing why you and your partner(s) are in this Lifestyle, knowing the benefits to it is what gives you reassurance. If you are in this Lifestyle with someone and have that constant need to be reassured you're not only shorting yourself of great experiences and what this Lifestyle is all about, but you're making light of the relationship you have with that person. Being Poly is knowing that each person and relationship enriches you, your love and your relationships. That is knowing you won't be replaced.