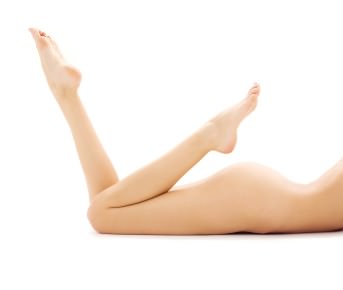 I was bent over in the standard doggy-style position when one of my playmates ran his hand over my bottom and said with all his southern-boy charm "You've got a big butt."
I instantly froze. He meant it as a compliment, but part of me, the part that never really escaped the hell of middle school, wanted to run to the bathroom and hide. Because the fact is, I do have a big booty.
Mostly I try to ignore it. It is, after all, safely behind me where I can't get a good look at it without the help of a three way mirror. I avoid three way mirrors. I may sometimes be a submissive, but I'm not much of a masochist.
I might be able to forget about it entirely, if it weren't for people always pointing it out to me. This started when I was ten years old. In my family, when us siblings started fighting, teasing or just trying to drive each other up the wall my brothers and sisters would inevitably break out the "Well, you have a big butt!" comeback.
They even invented a song about it. It was based on Bob Seger's "Like a Rock". They'd sing, "Like a rock, nothin' ever got to me / Like a rock, 'til Kylin sat on meeeeeee". (In my sibs' defense, sitting on them was my preferred way of asserting my big sister prerogatives, so it's not surprising there was no love lost between them and my backside.)
When Sir Mix-a-Lot came out with "Baby Got Back" suddenly it seemed like everybody in my white-bread school wanted to comment on the state of my fanny. I'd walk by a group of boys in the hall only to hear them drawl in a fake valley girl accent, "Oh, my, god. Becky, look at her butt. It is so big. *scoff* I mean, her butt is just so big." Apparently they only took the intro seriously and assumed the rest of the lyrics were sarcastic.
I wrote off my tush as one of those things that was just always going to be a liability, like my inability to master any kind of sport or singing anywhere near key. Any compliment on my derrière I assumed was a lame attempt to get in my pants (What? You don't think I know my rear is huge? Get a better line, buddy.) After all, how could anyone like my broad bum?
I was fairly deep into the lifestyle before I realized that the superior posterior compliments were sincere. These people were already fucking me, so there was no reason for them to lie. Still, it's hard to change a lifetime of thinking. I can't yet stop wishing I could stuff myself into skinny jeans, wear tiny little panties or regard my ass as an asset. But I'm working on it.
In the meantime, feel free to keep those compliments coming. You can call my behind beautiful, bitable, bodacious or bussable. Built, blooming, blissful and beatific are all good. I don't even mind boss, becoming, bonny or bubblicious. But just for the moment, please, please, don't call it big.