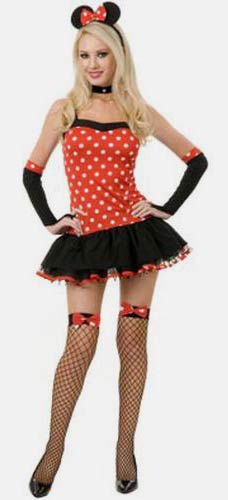 I can't remember where I first met Flipper. It might have been at some scuzzy college bar, the only kind at the time that was within walking distance from my apartment. But given the raunchy night we spent with my mattresses on the floor and a buxom redhead between us, it's more likely it was from a dating site.
Flipper and I engaged in semi-regular booty calls. We'd have several rounds of perfectly adequate sex, a little pillow talk and then he'd leave. It seemed to satisfy both of us. When I didn't hear from him for several months, I figured he'd gotten a girlfriend and was gone for good.
But it turned out he wasn't. After six months he popped back up. The girl hadn't worked out and he asked to hook up. I was game, but explained that my housing situation had changed and my new roommate was certifiably Section 8. My apartment was a no-sex zone. That was fine, Flipper told me. He had moved back in to his parents' house temporarily while changing jobs. But his parents were away this weekend. I thought it sounded good. Even just adequate sex can be hard to find in a college town.
On Saturday I showed up at Flipper's parents' house. It was in a neighborhood of non-descript Brady Bunch houses that had gotten more posh than it had any right to be due to explosive population growth. Flipper answered the door with a smile.
The minute I stepped inside I knew it was going to be a bad night.
The entire living room was done in Disney. And not a child-like primary color Disney. This was much more subtle and a lot more expensive Disney. The walls were hung with framed original animation cells. There was case after case of Disney figurines done in collector grade porcelain and Swarovski crystal. The solid walnut TV cabinet actually had mouse ears.
"So…" I said, "Your folks must really love Disney." There didn't really seem to be anything else I could say.
"Yeah," he replied, as if everyone picks a cartoon theme for their $40,000 living room. "We all love Disney. Didn't I tell you?"
"I guess it never came up." Because there really is no place for "When You Wish Upon A Star" between "Take off your panties" and "Oh baby, do me harder."
We headed back to his room. I was hoping for a break, but no such luck. More Disney, but with the child-likeness added back in. Duck Tales posters on the walls, Pluto and Goofy on the bedspread, Mickey Mouse alarm clock on the night stand. I asked when the last time he lived in this room was. "Right before I left for school," he told me. He should have meant middle school, but I'm pretty sure he was referring to college.
What the hell, I figured. I spend most of my fucking time with my eyes closed or looking at the ceiling (Which was mercifully plain white. I checked). I could do this. No problem.