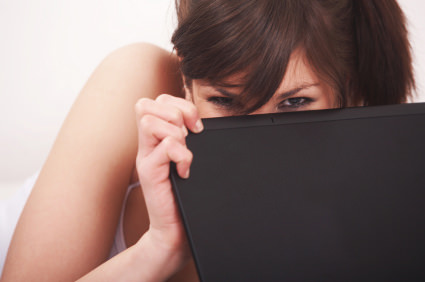 We here at The Swingset are always happy to help with any questions or concerns you have, please don't hesitate to ask!
Q: What advice would you give to a single female that is interesting in entering the lifestyle – one that is not too interested in bi-sexuality but might be with time…and one that is interested in finding a partner that is also interested in the lifestyle. It seems that most information and advice is directed at people who are already involved in couples. It's almost as if I would need to find a partner outside the lifestyle and know that I'd have to talk him into it? Is there room in the community for a single female that is not 100% bi but enjoys playing with couples?
A: There is definitely room in the swinging community for a single female that enjoys couples but is not 100% bisexual! Not all women in the lifestyle are bisexual, and as for you, darling, the world is your oyster. Or, the world is your big, throbbing cock. Whichever you prefer. Be honest about your boundaries, and have fun. As a single woman, you get to be pretty selective about who you play with.
As you start to meet couples, be respectful of couples and their boundaries. Because you are single and not bisexual, some women may be wary of you. Be honest about your intentions, and be sure to assuage any concerns that the other couple may have about you. Do not, under any circumstances, pretend that you are bisexual if you are not. This will only lead to frustration for everyone.
Some women may appreciate the opportunity to share their male partners with a straight woman because they will have a chance to focus more on their partner's pleasure. Be honest about your own boundaries, and be firm. Did I mention that you should be honest? You should definitely be honest. Don't worry about hurting anyone's feelings—everyone is an adult, and should be able to handle negotiations.
As to finding a partner of your own…I strongly suggest not trying to find someone outside the lifestyle and trying to convince them to join you. It is hard enough to start a new relationship without immediately adding the stress of throwing in some kinky group sex interests. I know that you can find someone within the lifestyle because I did. My husband and I met while swinging with other partners. A girlfriend of ours met her boyfriend when we took her to a lifestyle party as well.
Join lifestyle sites, go to parties, go to clubs, get to know couples. You will meet like-minded single men at these venues, and couples that you play with will also introduce you to men they know and trust. Be patient, be honest, and be true to you. Have fun!