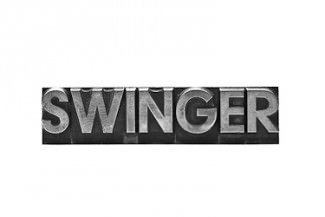 So I posted a link to the post here on coming out to my FetLife account. Surely, it was reasonably safe to come out to my kinky friends about being a swinger. While the VAST majority of feedback I got was positive, there were surprisingly a couple of folks with negative responses. Not the 'you are an awful person' type response, but more the 'hmm, well that's interesting. I wouldn't have thought that of you (in a negative way)' kind of one.
Some of these folks are (yes- are still) good friends and I didn't understand their negativity. In all cases, it is because there are some people out there stealing our word for other purposes. That's right, folks, I don't care what kind of a swinger you are, there are folks out there pretending to be one of us who aren't. They are what I would call, well… um… cheaters.
Now, I am not being judgmental or saying cheaters are evil. Statistics indicate that cheating is quite common. In fact, anecdotal evidence would suggest that society as a whole is more accepting of cheating than swinging. Go figure. Several podcasts have touched on this including the Swingset folks as recently as SS 156 and The Average Swingers in one of their podcasts.
Swinging involves consent. Not only the consent of those getting sexy with each other (be it full swap, soft swap, exhibitionism, voyeurism, etc), but also the partners of those involved in the sexy behavior as well. There is no ethical non-monogamy without being ethical, after all. For me, a big part of being ethical is being honest. The open consent of all involved is the crux of that honesty. I would argue that non-ethical non-monogamy is just plain old cheating.
Consent may take a lot of forms. Mrs. Duncan and I are either same room players or give each other specific hall passes. At the club parties, flirting, kissing, light play in the public spaces is fine, but as soon as it looks like serious play may be on the horizon, we touch base with each other. That is our consent agreement as it currently stands (we are discussing how this will need to change for long term situations like Desire). Other folks have much different agreements. There are separate play folks who want to know who their partner is going to be with, there are folks who ask that the partner let them know at least after the fact. There are also those whose partners are of the 'have fun storming the castle' approach where one partner has no interest in swinging, but is fine with the other partner going out to play. There are those whose partners actively do not want to know what they are doing. They know they are going out and having fun, but do not want to know specifics. All of that is consent. Consent in poly-land gets more interesting (before anyone posts a comment on that).
Now, if you are hooking up with someone and your partner has no clue, then that is cheating. If you have told your partner that you are off doing something else, but are getting sexy with someone, that is cheating. If you travel on business and have a regular play partner you meet up with, that is neither poly nor swinging; it is cheating. No, this is not a Jeff Foxworthy routine, but my rant on cheating.
Everyone who gave me negative feedback knew cheaters passing themselves off as swingers. No wonder they have a bed connotation for the term 'swinger.' It never occurred to me there were people out there passing themselves off as swingers who were not. This was simply totally outside my experience until now.
So the next time you encounter someone with a negative opinion on swinging you may want to ask what they think swinging is. You may find they do not think it means what we think it means. It could be the start of an interesting conversation (and perhaps even a teaching moment leading to a changed attitude).