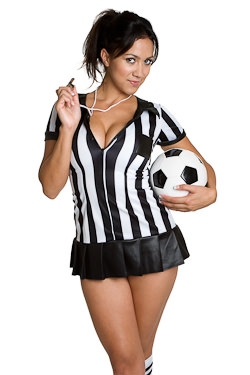 So we are having dinner one night and I committed a serious breach of etiquette. I made an entire table either uncomfortable or confused in a public restaurant by semi-outing somebody in good faith.
Well, now that I have your attention. Please bear with me while I set up some facts needed to bring the story together. Think of it as the first part of a Tom Clancy novel.
First, the club we frequent is in Rhode Island. Rhode Island often behaves like a small town on a state scale. You cannot go shopping or out to dinner without running into somebody you know. We do not live in Rhode Island, but hang around there enough to fall into the same social dynamic. Frequently, we will be someplace and hear our names called out or run into somebody we know. Sometimes we will get a message from someone that 'we saw you in thusandsuchaplace but you must not have seen us'. There is an obligation, you see, to engage folks you meet. Otherwise, as in any small town, you come off as a snob.
Next, there was a local hotel takeover party we went to some time ago under the umbrella of a group out of the New York/New Jersey area. They also run parties up here in cooperation with a local couple. Additionally, the hotel takeover was partially sponsored by our club. We liked both couples running the event a lot when we met them. We were happy, then, to see that they were coming to the club on an upcoming Saturday night. We messaged that we were looking forward to seeing them and the sentiment was returned.
Also, anyone who knows me (or has read prior posts) probably realizes that I am a fairly private person. I try very hard to respect the privacy of others and expect them to respect mine. I am also a fairly introverted person, which means that I was already psyching myself up to be social and may have been in a bit of overdrive.
Finally, the weekend of this Saturday party was one of those weekends where there was a kink party on Friday night as well. Before the Friday night parties, we have gotten into the habit of having dinner with a wonderful couple we met and have been hanging out with on the kink side of things. They are just one of those couples we all meet from time to time with whom we really clicked. No play required, just wonderful companions with whom we can discuss anything because we both are an open book coming from similar places.
So Friday night, we are sitting in a local Rhode Island restaurant having dinner with our friends the kink couple.  It starts to get to be time to head to the club, so we pay the bill, get our coats and head for our cars (which led us to two different entrances). As Mrs. Duncan and I head for the door, I catch a glimpse of a couple of familiar faces from the Saturday parties on the far side of a table. I give them a slight nod as not to attract attention, but showing recognition being conscious that they may be out with vanilla friends. Keep in mind that we are walking through a crowded restaurant and I did not have the time or view to see everyone at the table. As we pass by, I catch a glimpse of the New York/New Jersey couple out of the corner of my eye. Fully embraced in the 'Oh my G-d It's a small word' moment I go up to Ms. NY/NJ and say 'Hi, Sheila, right?!?' (name changed to protect the unsuspecting innocent). I was next going to just say that it was a small world and we are looking forward to seeing them Saturday night. I was stopped dead in my tracks by the deer in the headlights look that faced me and started to realize I made a serious mistake. She asked if she knew me and before my brain could fully engage, I came out with something like 'I thought I knew you from some clubs we go to.' The smart thing to say would have been 'Oops, sorry, my mistake. I thought you were someone else.' I finally gathered enough composure to say 'Oops' and clumsily disengaged and headed for the door with an entire table of either surprised or confused faces looking at me as I left.
My heart now racing a mile a minute, I recount this to Mrs. Duncan as we walk to the car and while waiting for it to warm up. Before even leaving the parking lot, I emailed Sheila to let her know it was me and I was sorry to have caused her any embarrassment. Still feeling awful, I checked email an hour or so after getting to the club and Sheila emailed back saying it was perfectly OK and she was sorry for being abrupt, but I had just caught her off guard. Having been let off the hook, I could now continue with my Friday night fun with relative peace of mind. Saturday night at the party, Sheila was actually apologetic over how thing went in the restaurant. I explained it was all on me and I was just happy to be forgiven. The local couple with whom Sheila runs the events, who are also club members, gave me an appropriate good natured ration of grief about the whole thing. It looks like this may be one of those shared funny stories that make folks closer.
So, you'd better be good for goodness sake. Even in good faith, we slip sometimes. The 'hey it's great to see them' inner voice overpowers the 'we are in public you idiot, keep your mouth shut' one. Even those of us who respect boundaries and require privacy mess up. I hope that this reminder helps to keep me vigilant, but if I do slip up, I hope that everyone is as gracious as Sheila.