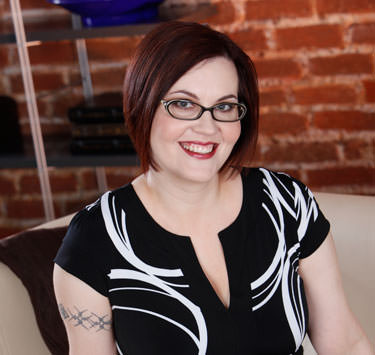 We have been fortunate to have Tristan Taormino, the amazing sex educator and filmmaker, on Life on the Swingset twice, Episode 29 and Episode 74, and every time we've spoken to her and interacted with her, we've felt she is a breath of fresh air in her industries. We're thrilled to announce and help promote her newest endevour, a weekly radio show called Sex Out Loud! Below is the press release.
New York, NY, May 21, 2012 – VoiceAmerica Talk Radio Network, Internet broadcasting pioneer, producing and syndicating online audio and video, today announced the debut of Sex Out Loud, hosted by internationally acclaimed author, sex educator, college lecturer, and feminist pornographer Tristan Taormino on the VoiceAmerica Variety Channel on Friday, June 1, at 5 pm Pacific Time, 8 pm Eastern Time.
Sex Out Loud explores the world of sexuality from every angle. Tristan Taormino will interview leading authors, educators, artists and icons and give listeners an uncensored, inside look at alternative sexual practices and communities. She'll delve into topics from the popular to the taboo, including sex education and sexual health, erotic fantasies, BDSM, non-monogamy, the adult industry, and more. Tristan and her guests will also answer listeners' questions live. Her first guest will be Dan Savage, sex advice columnist, author, co-creator of the "It Gets Better" campaign, and star of MTV's "Savage U." Upcoming guests include Kate Bornstein, Buck Angel, Jaclyn Friedman, Jessica Valenti, Bobbi Starr, Susie Bright, and her daughter, Aretha Bright.
Tristan has been educating and entertaining people for over fifteen years. A former columnist for "The Village Voice," Tristan's sex-positive attitude and sharp wit have made her a sought after guest on radio and television shows across the United States and abroad including "Howard Stern," "Loveline," "Ricki Lake," and HBO's "Real Sex." Most notably, she was a recurring guest on "Ricki Lake" for two seasons, gave sex advice to Danny Bonaduce and the late Dick Clark on the NBC talk show "The Other Half," and debated Dr. Drew Pinsky and Joe Scarborough on MSNBC. She is a widely recognized expert on sex education, GLBT issues, alternative relationships, and feminist pornography. She frequently lectures at top colleges and universities, including Harvard, Yale, Cornell, Princeton, Columbia, Brown, UCLA, and NYU.
"Tristan Taormino is known around the world for her honest, down to earth, sex-positive advice, books, and films," says Karen Dana, Executive Producer of Sex Out Loud. "We are so thrilled that she's joining the VoiceAmerica Network, and her show is sure to inform and inspire our listeners." Sex Out Loud follows Sex with Jaiya, the Variety Channel's most popular show, giving listeners two hours of exciting, informative sex education.
Sex Out Loud is sponsored by The Smitten Kitten, an award-winning progressive sex toy retailer; Astroglide, one of the leading personal lubricant brands; and We-Vibe, the most popular rechargeable vibrator for couples in the world.
Sex Out Loud airs live on Fridays at 5 pm Pacific / 7 pm Central / 8 pm Eastern on The VoiceAmerica Variety Channel. To access the show, log on HERE. All shows will be available in Tristan Taormino's Content Library on The VoiceAmerica Variety Channel for on-demand and podcast download.
The VoiceAmerica™ Network offers the latest conversations in a talk radio format, providing education, interaction, and advice on key issues live, on demand as well as through podcast download.
About Tristan Taormino®:
Tristan Taormino®  is an award-winning author, sex educator, speaker, and filmmaker. She is the author of seven books, including The Secrets of Great G-Spot Orgasms and Female Ejaculation, The Big Book of Sex Toys, Opening Up: A Guide to Creating and Sustaining Open Relationships, and The Ultimate Guide to Anal Sex for Women. She has edited 25 anthologies including The Ultimate Guide to Kink and the Lambda Literary Award winning series Best Lesbian Erotica. She's written for a multitude of publications from Yale Journal of Law and Feminism to Penthouse. For nine and a half years, she wrote a column in The Village Voice and has written an advice column for Taboo Magazine since 1999. As the head of Smart Ass Productions, she directs and produces adult sex education and erotic films, including The Expert Guide series for Vivid Entertainment. Her films have won more than a dozen awards, and she was honored with the prestigious Feminist Porn Trailblazer Award in 2010. Tristan and her work have been featured in over 300 publications including O The Oprah Magazine, The New York Times, Redbook, Cosmopolitan, Glamour, Men's Health, and Playboy. She has appeared on HBO's Real Sex, Ricki Lake, The Howard Stern Show, Loveline, MTV, CNN, NBC, and The Discovery Channel. She lectures at top colleges and universities including Harvard, Yale, Cornell, Princeton, Brown, Columbia, and NYU. She teaches sex and relationship classes around the world.
About VoiceAmerica/World Talk Radio, LLC:
World Talk Radio, LLC is the world leader in online media broadcasting and the largest producer and distributor of live internet based talk radio and TV, delivering over 1,000 hours of programming weekly on its VoiceAmerica™ Network (http://www.voiceamerica.com) and WorldTalk Radio Network (http://www.worldtalkradio.com) as well as live and on-demand video content on VoiceAmerica.TV (http://www.voiceamerica.tv). Featuring more than 200 hosts broadcasting to eight niche community based channels: its flagship VoiceAmerica™ Variety Channel, VoiceAmerica™ Health & Wellness Channel, VoiceAmerica™ Business Channel, VoiceAmerica Sports, 7th Wave Channel, The Green Living Channel, VoiceAmerica Kids Channel and World Talk Radio Variety Channel. VoiceAmerica™ TV offers targeted and exclusive video programming channels. World Talk Radio, LLC is one of the pioneers in internet broadcasting, producing and syndicating online audio and video, offering an innovative, effective and comprehensive digital broadcast platform. Digital Publishing through its 10 years of broadcast and media experience along with our seasoned staff of Executive Producers, Production and Host Services Group, World Talk Radio, LLC provides an internet radio and video platform for new, emerging and veteran media personalities to expand and monetize their business and brand in an online digital medium.