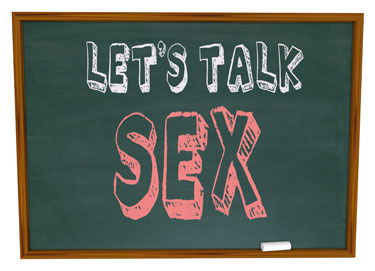 I've learned so much here on Life on the Swingset and other resources. I decided recently it would be nice to add another dimension to that learning with some open relationship education. I'm looking into real-time education with real-time interaction from seminars, workshops and conventions. I'd like to combine learning with social interaction. It's nice to converse with other people interested in subjects I can't really bring up in my current social circle. I'm hoping this year to attend more events, meet more new people and continue to learn.
Conferences, classes and seminars are great if you are new to opening up, or even if you've been active in an open lifestyle for a while. It's also a chance to meet people from different parts of the community. Many of the larger events bring together Swingers, Polyamorists, and BDSM enthusiasts plus a wide variety of orientations. It's a great way to learn about different aspects of sexuality and relationships without having to dive right in or commit to a specific group. It also helps strengthen the open community by bringing different people together to support and encourage each other. There happens to be many classes and workshops available. You can start small at local venues. Stores like Pleasure Chest, Babeland, Good Vibrations, and Pure Pleasure Shop provide in store classes every month. Find your local store and check out their event and class schedule.  Local BDSM clubs will have their own classes and workshops usually listed on their website. You can also find classes at local colleges and universities. Some are only for students but you might find some open to the public. There are larger conferences all over the country that can provide you an entire weekend of classes and events. You can go to interest specific events like Naughty in N'Awlins, SwingFest, Poly Living, Atlanta Poly Weekend, International Ms Leather and DomCon for workshops and classes. There are also several large conventions that bring together a wide variety of interests and orientations. This weekend long events have a variety of approaches and themes. What I like about these events is the opportunity to see some amazing people speak but also to meet people from outside your own community. Here a few I found.
OpenSF – San Francisco, CA June 8-10, 2012. "Open, Poly or Ethically Nonmonogamous in the Bay Area" Some great keynote speakers are lined up.  They're planning on all day sessions combined with evening social events. Looking forward to attending this conference.
Momentum Conference – Washington DC March 30-April 1, 2012 . "Sexuality, Feminism and Relationships." The list of presenters is staggering. The schedule is full of amazing seminars and social events. Wish I lived closer so I could attend this event.
Transcending Boundaries – Springfield, MA October 26-28, 2012. "An open forum for people of all genders, sexual orientations and relationship statuses to teach, learn, debate and discuss the civics, issues, concerns and joys of these elements of our identities." Last year's event had an amazing list of speakers and a wide variety of topics.
The Floating World – Edison, NJ August 3-5 2012 . "Building community across boundaries through education and diversity." This event has another amazing list of presenters from a wide variety of orientations and interests.
Dark Odyssey – Winter Fire – Washington DC in February, Fusion – outside Baltimore, MD June 20-25 2012, Summer Camp  – Northern Maryland September 12-17 2012 . Combines BDSM, Tantra and open sexuality in most events. Go to website to see which event works for you. You will find many workshops in a variety of themes.
BIL Conference –Long Beach, CA March 2-3, 2012 . The event takes place on the Queen Mary docked in Long Beach. It is mostly an ideas exchange event covering a wide variety of topics. This particular conference has the "Sex Geek Salon in the Boiler Room" that is hosting a variety of sex related talks and workshops
Beyond the Bedroom – Denver, CO October 2012 . Covering a variety of sex and relationship topics.
You can also find seminars at adult entertainment conventions like "The Everything to do with Sex Show" and "EXXXotica" if you are interested adult entertainment and toys along with your education.  There are many smaller events I couldn't begin to list here. You can find them through searching online or by looking at the calendars of people you'd like to hear speak. Perhaps by meeting and exchanging ideas you might learn something new, learn a different way to do something you already know or, at the very least, meet some new friends.