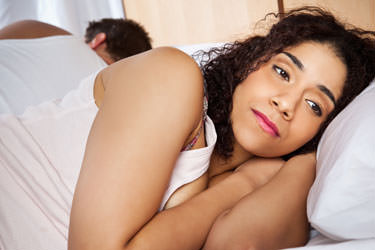 Our family hosted the a visit from Mr. and Mrs. Wonderful and family this weekend. As has proven true in previous blogs, a visit from the Wonderfuls always stretches my conceptions of the lifestyle. The good part about their visits is that they always seem to cause Mr. Doubleplay and I to have some honest conversations about our vision of our marriage. The bad part is that these conversations seem to arise because the Wonderfuls stir emotions that I didn't know I had. And they aren't always positive emotions. Instead they tend to make me feel twisty and perplexed.
This visit from the Wonderfuls was vanilla – at least in terms of physical activities. Prior to arriving, Mr. Wonderful alerted us in a brief Facebook exchange that they are taking a break from swinging for a while. They wanted to warn us up front so that we didn't have any misunderstandings.
Under what circumstances do couples take a break, I discussed one evening with Mr. D?
Pregnancy was Mr. Doubleplay's first response. And I guess other medical conditions would fall under here.
The fundamental bond between a couple gets jiggled too much and the couple needs to focus on themselves. Perhaps a trust has been broken. Or a couple realizes that they have different goals for lifestyle activities and they need to work through their own rules and boundaries for a while.
The logistical difficulties of the lifestyle began to outweigh the fun. I have blogged on this issue myself. The difficulties of meeting people in the lifestyle is a common problem. For every date or plan made with another couple, maybe half will actually come through and, of those, maybe half will be a compatible fit. The emails, the exchanges, the scoping out people at clubs can feel tiresome and frustrating at times.
Perhaps the Wonderfuls were not really taking a break from swinging, but just weren't interested in playing with US anymore!
Out of curiosity sake, I will stop my blog here and throw this question out to our readers. What other reasons might a couple stop swinging? We were totally surprised by the answer the Wonderfuls gave us. So surprised that I literally almost fell out of my chair.