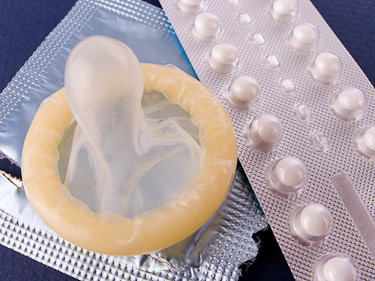 Anyone who is active with multiple sex partners should be getting tested regularly for STDs. We all know this. We preach it on blogs, podcasts, and websites. Yet it is getting harder and harder to get tested in this country—at least where I live.
Planned Parenthood has been run out of town, even though the clinic in our town did not perform abortions. It was the one anonymous place where swingers could go to get tested for STDs easily. No other clinic type setting exists. Everyone goes to traditional gynecological practices for the most part.
I had my annual gynecological exam this week. Being a small town, I know my doctor and her family. Our sons play sports together. I see her with her husband and kids at the grocery store and at school events. Anonymity is not possible in this town.
Which brings me to the dilemma of filling out the intake forms at my doctor's visit. Especially the question, "Have you had any new sexual partners since your last visit?" and the other one, "Do you have any reason to be concerned about STDs?"
I sat in the waiting room and texted Mr. D, asking him his advice on how I should fill out the form. We agreed that I couldn't fill it out honestly. He reassured me, "Doctors are taught to go on more than a form. They need to assume that people lie on forms." I have never been one to lie. But I did it. I feel fine—no concerns that would cause me to take the risk of telling my local doctor. But lying to my doctor seems like I am harming myself.
Despite this concern, I also know that the nurses at this practice whisper. I know, despite all of those privacy laws that if I were to share that information on my forms that it would be known throughout the office. Rumors are rampant, in fact, that one of the doctors in that practice is a swinger herself. Unfortunately, she is not taking new patients or I would switch to her!
But I still want to be a responsible swinger and get tested regularly even if things feel just fine down there. Mr. D. has found a clinic an hour away that is completely anonymous. You fill out information on the web, come in with a number, they complete the tests that you indicated on the web and mail you the results. Even that process is a challenge though—at least a three or four hour process. We will do it for safety but there's got to be an easier way to stay safe.
I am also especially concerned about this public health issue given that I live in a town with thousands of college kids who now also do not have an anonymous clinic to visit. I doubt they will be traveling an hour way to get tested. I know that there are STD epidemics among the college kids. My mother used to work at the Planned Parenthood clinic and she would squirm when she saw the football players pile on top another on the television. She couldn't tell me who, but she had just burnt 110 genital warts off of one of the star players.
Sexual health is one of those issues that we don't talk about enough in this country. Politics aside, I cheered when the law student spoke at the Democratic National Convention after being villainized by Rush Limbaugh because she wanted safe access to birth control. We link safe sex to other charged issues like abortion that are a lightening rod. As a responsible, mature person I am struggling with how to maintain safe sex practices. As a college kid in this messed up town, I worry for their health.